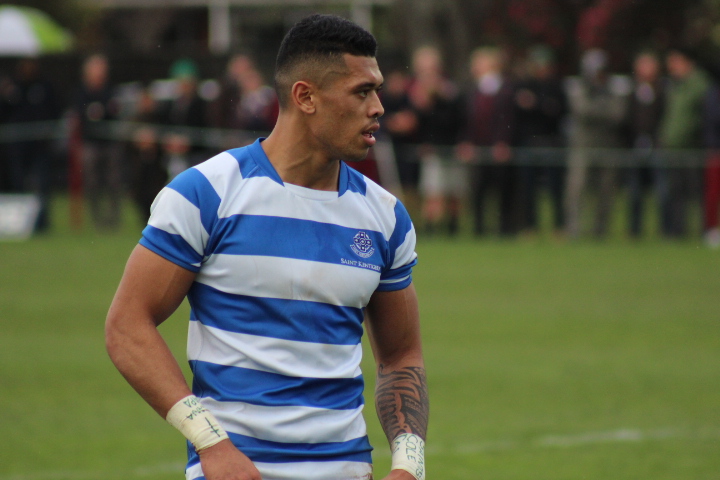 Photo: Etene Nanai
It's another year and we see again the return of St Kents and the roster filled of a Super Star and a few others on the rise. St Kent no matter what you think of them have a great team on paper that fits well and that all play as one. When you have any team that can win the 1A Comp you know they are a team that is invested in the team concept and not individuals. The Coaching staff have really worked hard with the boys and getting them ready for the Top 4 Nationals road and what it means to be there. You have to remember that St Kents is also pretty new to this stage of the Top 4 remember De La Salle College, Kelston BHS, MAGS and Grammar have most of the time over the past 10-15 years have Rep'ed the Blues region not St Kents, so this is still new to them.
We will arguably the best player in the Nation Etene Nanai who doesn't have bad games, he is a very consistent player that knows his strengths and what he can do for a team and he goes out and does it. He will be that player that is having a calm kind of game and then he'll break the line 3 times and score a try all within 20 minutes. I think he is a smart player that sits back and figures this out before really throwing himself into it. He foot work off the mark and his running style makes him so hard to stop or even contain and that is always dangerous. Etene have two wingers that I think suit his style and I guess that St Kents have gone with Peni Lasaqa on one wing who's foot work is very close to being better then Etene's and Ive seen Peni make dudes look real silly trying to chase him around. On the other wing though they have had Year 11 Benji Pauga who I think is a real sharp up and coming talent as well as Jona Mataiciwa and massive Fijian wrecking ball, but who they go will Im not sure but personally I would go with the quick feet and speed first with Benji. I have liked Lui Scholten at Center and even though he is real skinny and there is not much on him, he plays really safe and he fills the role in really well and has a good connecting pass on him so you know that the wingers will see the ball with space. Dakohta Taimani is finally back consistently and playing at his best right now and working that midfield channel and taking that attention away from Rivez and being a threat. Dakohta adds a lot to the attacking game and he gives you another play maker that can switch things up if needs be and that connection of Rivez, Dakohta and Etene is very important to this foundation. Im not sure who they will go with to start at Halfback but Anton Hitchcock and Kalani Parkinson will have to fight that one out I guess, both every good half backs that will get the job done.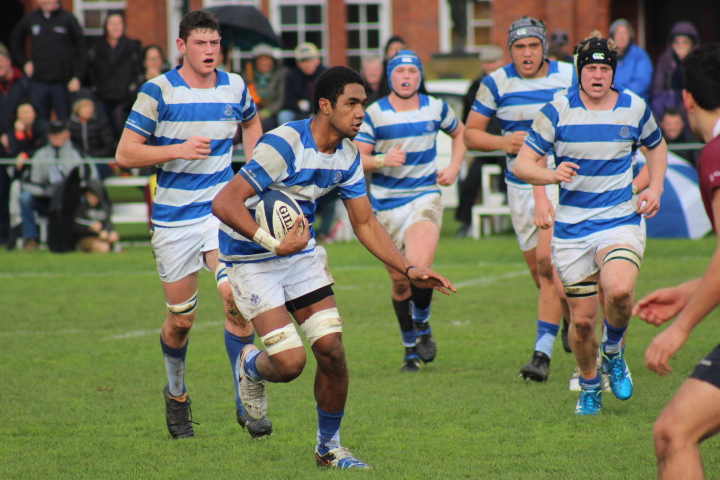 I wasn't a real fan of the front row for St Kentigern because they brought in a No.8 and a 2nd 5/8 and made them Prop's over the Prop's they already kind of had there but it really has been working out for them. The Props have worked on their scrums and Tamati Williams has really worked on his scrums and it's become a big part of his skill set now. Tamati and Matt Graham-Williams make for a very tough running front row that can definitely smash and bash up the middle of the field and create so massive holes. Both Props have very strong running games that you can build behind. I like the work rate of the Locks in this team, I think they will go with Rob Rush and Alex McRobbie and have Etonia Waqa to come off the bench and cover both spots and have two Props on the bench. Etonia has a very wide range of skills that helps to structure the team around when he's on the field. Josh Retter seems to have taken that spot in the 6 Jersey and plays a very physical style of play, Mitchell Gibson one Captain and the reason this teams defence is really strong. Mitchell has one of the strongest defencive games I have seen this year and the standard drops when he's not on the field. Sila Titiui I think looks like he should play Hooker but does everything you need as a No.8, big strong kid who never backs down and plays the game at explosive speed. I want to see Valance Yates and also Cam Church a kid I really like come off the bench and make a difference because they are both talented players and will lead this team in a year or so, so keep an eye out for them.
St Kents are really going to have to work hard right from the start to make this game theirs, they have played each other early in the year and so both teams know exactly what's expected of them to win on Friday. Coaching staffs no doubt have worked on little things to get themselves the edge over the other and Im keen to see what comes of this game.