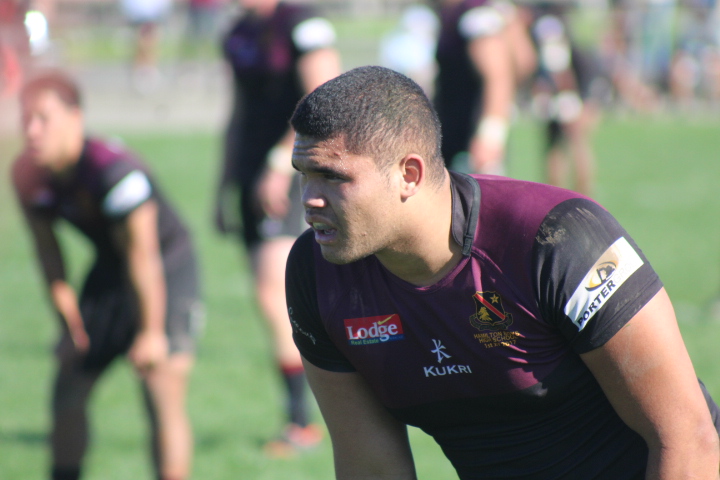 Photo: Jonas Pomare
There is not much to say about this team and what they can do because we have heard it all before and it doesnt look like it will change anytime soon. Hamilton BHS have always been since I was at school a team that works together and has that one goal that they all want and all chase and strive for. As much as I hate this team even to this day because of the rival that we had when I was at school, I still respect the way they run their program and the dedication that all the boys and coaching staff put into winning and cant deny the greatness and winning tradition they have built. Hamilton BHS has got to be the best Rugby Program and most consistent over the past 10-15 years, it always seems like making the Top 4 for them is a given and its rear to see them not make it to the Top 4.
Now after that "Back to Back" series with Hastings BHS, Hamilton BHS came away with some injuries to some key players and as far a s I understand they are back and ready to go this weekend. I think that with those injuries came some real good from it because it gave them a chance to rest and re-load for this weekend. This has been a real hard season for Hamilton BHS and I think that rest is needed before games like this more so when there is only a day of rest in between Semi's and Finals. I think we will see the traditional Hamilton BHS, they will control tempo and they will play with space and set runners to target areas where they can easily expose tacklers and then move the ball back to the other side of the field and see how the defence moves. Tevita Fa'ukafa the No.8 and also Charles Alaimalo will be the key ball carriers when playing in space and then Jonas Pomare and others like that will then get their shot to hit the ball up. I really like Matt Kemp and his hard work that he puts in, he has a very good work rate and usually right there to assist the ball carrier. Jonas is usually the guy that would punch the line and then after that guys like Matt and Tom will be there to clean out and the the target points are then shifted. Tane Te Aho is a player to watch for and not to over look because he does get through a heap of work around the rucks and because of his size you dont really notice him much so look for him. I really like Caleb Wallbank for his explosive plays that he makes on the field and he just puts everything into his game and I promise you when he's on he'll get some kind of big run and or make a big play that effects the game in a big way.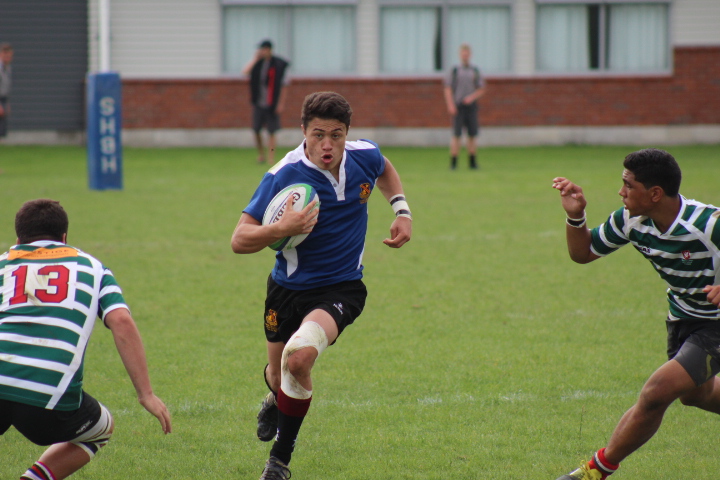 The back line is one I worry about only because I dont know if the injuries are still in play, but if not then Hamilton BHS will suit up as usual. Brad McNaughten is at Half Back and I think that with his speed to move the ball the plays are going to be fast and his direction of setting up Pods I think will really show this Friday. He will have to the forwards organized more so if Tairoa Crean is not there and still out. Also if Tairoa is there, then him and Brads defence for that lane is all good, both boys bring a lot of peace of mind because loosies dont need to cover for them. We'll see the normal Quinn Tupaea and his crash ball game, I dont think is a game I have seen of his over the last 3 years where he has had a bad game, he is really consistent. I also think that you should keep an eye out for Tautau Kapea at Center because Quinn is one of the best in the country and I think Tautau compliments that real well by making use of that space and making breaks on the outside. Tautau is very strong and when he makes breaks it usually because he has fended and few guys off and beat them around corner for an open lane up the side of the field. The winger Emoni Narawa is a lightning runner that can spark at any point and a very good goal kicker too. Caleb Muntz is going to be important at Fullback and the guy that calls the shots getting everyone into their positions.
I really dont want to go on more because Hamilton BHS is always going to play their game lets just see if that mental toughness is there by the boys and they can wrap up this long and hard season. They their rematch of 3rd and 4th from last year and so Im looking forward to it. This is going to be interesting watching them play Southland BHS first up because I remember the game last year and it wasnt pretty and Southland are ready. I think that everyone is waiting for Round 3 of HBHS vs HBHS but they have to pass Southland first so lets pull back, and wait for this banger to go off.