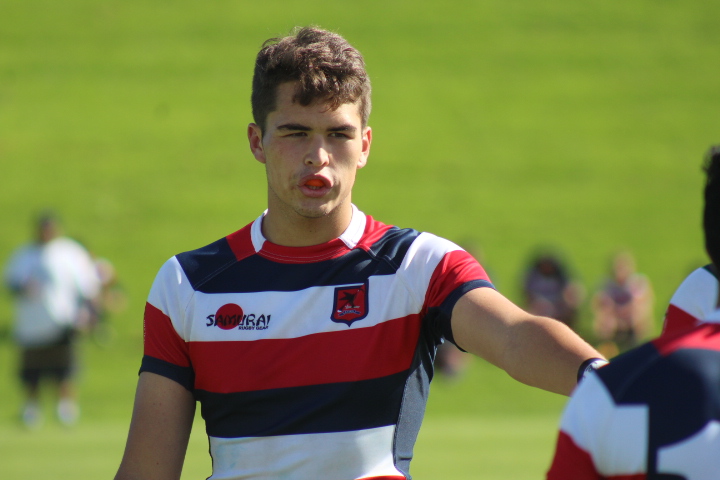 Photo: Liam Udy-John
Just like Hamilton BHS I dont know if there really is much to say that people dont already know…….hold on there is something I want to say
THEY ARE NOT 19 YEARS OLD!! THEY ALL PLAYED IN THE HURRICANES U18 AND CHIEFS U18 REP SIDES, HOW CAN THEY BE 19?
The worst thing about Hastings BHS is their "Haters" out their and the haters are more like sour parents or envious coaches, or just people that dont want to believe that they are that good because they worked hard. Here is the other thing though, Hamilton BHS are doing the same thing Hastings BHS is doing in terms of winning and only lost to them by a point or two and drew with them a week later, Why are people not saying that about Hamilton BHS and calling them 19 year olds? For me I think it's more about Hastings BHS building a very strong rugby program and people dont like them being at the top, they dont want to believe that it's hard work so they put it down to age.
At some point you have to stop with false and negative lies told about this team because you are talking about BOYS and making up lies about BOYS and you guys are ADULTS. They and by "They" the BOYS you think are 19 all made U18 Rep teams so how can they be 19? Hastings BHS are good because the boy want to be good, train to be good, set goals to be good and help the younger ones that aim for the Hastings BHS 1st XV in the future to be good. They have all set the goal of winning a National Championship and they are almost there and have a team that can do it. They have a culture that allows everyone to put in their best to get the best results. The team is going to be run from 9 and 10 Folau Fakatava and Lincoln McClutchie, they play the game at pace and with a running structure that has running rugby for the full 70 mins. The team works well with space and support, you never really see runners hitting the line without someone right there getting over the ball creating a ruck situation and the ball is gone. Folau I think leads the defence with Devan Flanders and Jeriah Mua. Those 3 I think give the most to making sure they are having a huge effect on the game Jeriah is going to steal that ball at any chance he gets and that's where you want your support there right away cause Jeriah is way to strong over the ball.
The running game is simple and easy to pick out who its going to it's just a matter of stopping it and that is the hardest thing with so many attacking players all coming from different angle's. Dennon Robinson is hard to stop because sometimes way to hard to catch first off but has good fight when he is being tackled. Danny Toala is another player that is to hard to stop or even read for that matter and has some real sharp foot work too. Year 11 Jordan is a rising Star that has the best teachers to show him how its done and that is paying off right now. Gideon, the scoring ATM cause he's money Kini Naholo everyone in this back line is Class and this is why they are so good at what they do because they are a team that works a s a team. I think this game against St Kentigern College is going to be another close one and the boys will be geared up for everything that is thrown at them. Just everything about this Hastings BHS team is great and just cant say more really. Go watch them see for yourself Kianu Kereru-Symes, Miracle Lolofie, Donovan Mataira, Tane Hohipa, Liam Udy-Johns, Trent Hape, Josiah Tavita, Emil Chricton, Damarua Hokianga, Corbin Kireka, Andrew Hayward, Jacob Stephenson, Shamara Brooks everyone, go check them out you wont be disappointed.