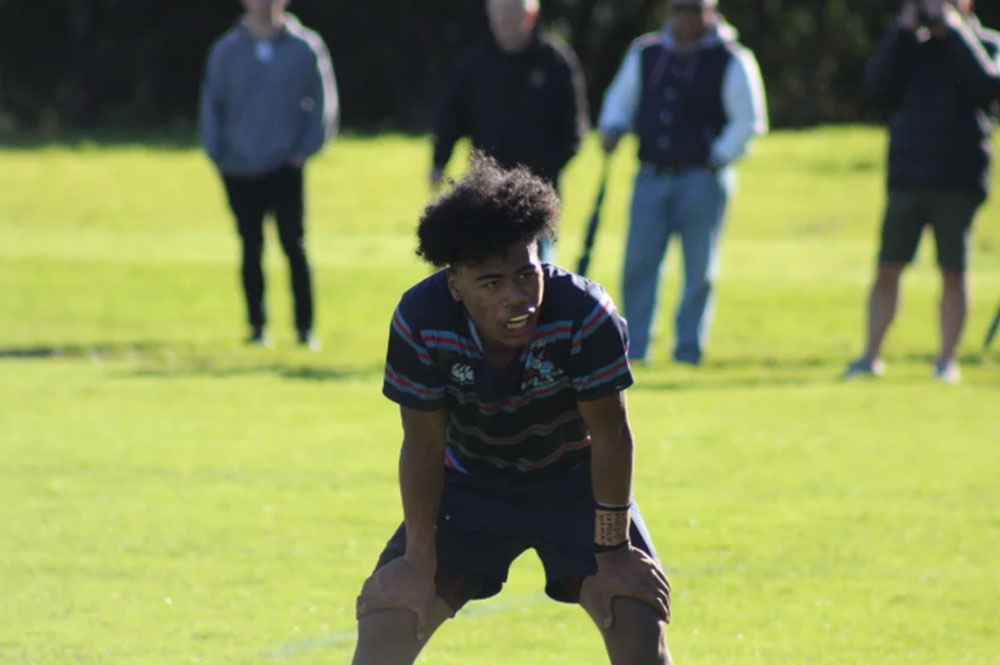 This write up is not for everyone and so if you want to keep reading it's up to you but if not go have a look at the Top 200 Rankings cause they will be gone soon to make way for next years Rankings. This is about my Alma Mater Church College of New Zealand which is now all closed up and gone. How ever I am one of those ones that cant let go of the Pride I have for my school and the colours and the "Crest on my Chest" that I wore every time we took the field. CCNZ is a Church of Jesus Christ of Latter-Day Saint (or LDS or Mormon) run school and with that came the  History and Tradition of winning the most National Championships………for Basketball in NZ both Boys and Girls. If you have a Mormon friend you would know that pretty much all of us play Basketball and are above average at it and also that we go to church classes before school that's why we dont go to morning training's and make up for it after school.
Now I love my school and still think of all the battles we had and all the players I played along side with and the older players I learnt from as I played 1st XV. We were by no means a rugby school but we always had a strong team that would take Wesley College and Hamilton BHS right to the 70th min in some massive physical games. This is a hypothetical write up on "What if…" CCNZ was still around what would the team look like and how well would we actually do if all the "LDS or Mormon" players came to CCNZ if it was still around. Now if CCNZ was playing today I actually think that we would be in Waikato/Counties Rainbows End comp and not the CNI Comp and the reason is because our school would never let us travel that much unless we were playing Te Aute College, we are not the Basketball team who got most of the away trips. So I think we would play i the Rainbow's End Comp and with this team we would run the table easily and would go close to beating Wesley College and would beat Te Aute College and Western Heights HS who were the other rivals and Traditional games.
If you look at the team we would have had one NZSS player, one Barbarian player, 6 players in the Chiefs U18 and if you just take that that is better then most Top 25 school in the country and with a massive returning class for 2018. Hypothetically thinking if this was team was returning next year Taufa Funaki returning NZSS player and Campbell Parata who was the Australian Barbarian's 1st 5/8 would make one of the best 9/10 combo's in the country next year, Simeon Latu and Ofisa Motu if he returned would have one of the best mid-fields as well. If you look at this team from the forwards to the backs this would have been a real stacked team that would hard for even the best teams in the country to stop. Melvin Pauni from Timaru BHS was a work horse and played like an openside on the field, Suliasi Mafileo from Botany Downs has had a very strong year this whole year and got the Player of the Game for the Finals of the 1B Championship game. There is to much "Beef" from numbers 4-8 for most teams to handle and having such big runners like Matt and Lotu, Brigham and Albert as well and the height of Mahonri Ngakuru this team would dominate. The bench is also stacked with young talented players like Tiann Tauakipulu from St Kents but from Brisbane, Nelyla Masima from Silverstream, Mateo Taiseni and Latrell Ah Kiong who has already made himself known on his foot work.
Now these are the only ones I know of who are LDS but Im sure there are more around the country playing 1st XV rugby and if your mate who is LDS is getting hurt feelings let  me know cause he could make next years team. AGAIN this is not for everyone so if its not to your interest go look at the Top 200 Player Rankings cause they will be gone soon.
1. Ashton Finau (St Paul's Collegiate)
2. Melvin Pauni  (Timaru BHS) (Crusaders U18)
3. Suliasi Mafileo (Botany Down SC)
4. Mahonri Ngakuru (St Kentigern College) Y12
5. Brigham Moeakiola (St Pauls Collegiate)
6. Lotu Inisi (Westlake BHS) (Blues U18)
7. Albert Ngata (Aorere College)
8. Matt Leatoga (Tokoroa HS) (Chiefs U18)(C)
9. Taufa Funaki (Sacred Heart College) (Blues U18)(NZSS) Y12 (VC)
10. Campbell Parata (The Southport School)(Queensland U18)(AUS Barbarians) Y12
11. Ben Pauga (St Kentigern College) Y11
12. Simeon Latu (Auckland GS) (Blues U18) Y12
13. Ofisa Motu (Wesley College)
14. Fausia Loulanting (Otago BHS) Y11
15. Brigham Riwai-Couch (Christchurch BHS) Y12
16. Tiaan Tauakipulu (St Kentigern College) Y11/Tau Latu (Kings HS) Y12
17. Zoan Patua (Kings College)
18. Justice Hall (St Johns College)
19. Neyla Masima (St Patricks Silverstream) Y12
20. Dion Keogh (Hamilton BHS)Y12/Mateo Taiseni (Sacred Heart College) Y11
21. Steven Va'a (Rongotai College) Y12
22. Latrell Ah Kiong (Hastings BHS) Y11
23. Kainoa Moller (Rosmini College) Y12