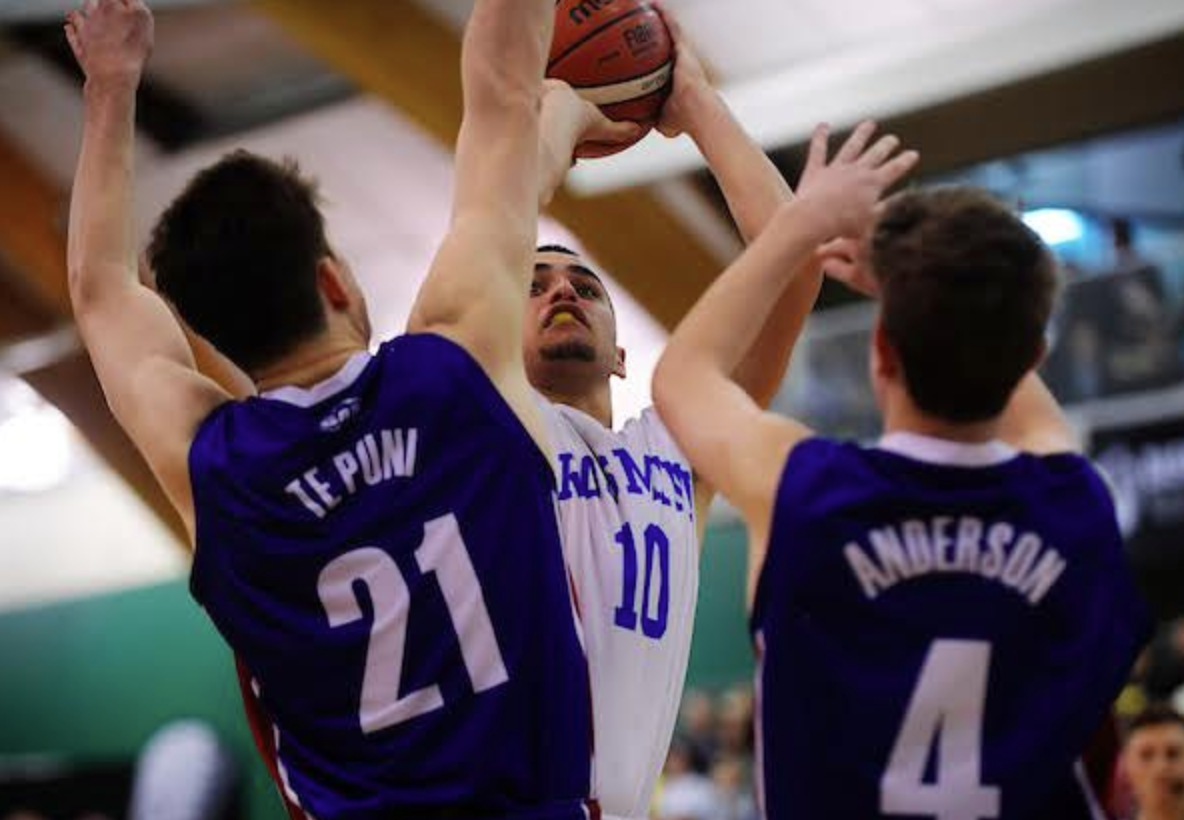 The value of wings in the modern game is becoming more and more obvious. Just look at the 2017 NBA draft, Boston Celtics decided to trade down to get Jayson Tatum, a versatile wing who is athletic, can switch on defence and score in a variety of ways. This got me thinking, New Zealand is full of athletic forwards but what ones could make an impact overseas?
Shalom Broughton
Starting with the youngest but one of the most exciting prospects, Shalom Broughton. As a year 12 students Shalom is much more developed than his pairs, he has unrivalled athleticism and plays with his heart on his sleeve. At 6 foot 5 and still, a couple years to grow I really think Shalom has the ability to make a big impact on a top US college.
Anyone that has witnessed Shalom play would see just how dominant he is in the New Zealand High School Basketball scene. His ability to block shots, throw down dunks and rip rebounds out of the sky would strike fear into nearly any young basketball player. Pair these abilities with his quickly improving shooting touch and playmaking abilities and the future of Shalom sure does look bright.
If there are still Shalom stocks going I would be grabbing them, this kid has great potential.
Kainoa Lepou
The Kainoa of 2018 excites me! Through his time at Hamilton Boys High Kainoa has shown an array of skills, he has an excellent feel for the offensive side of the game. It only takes one look at his YouTube highlights to see his mindset, Attack, Attack and Attack! And with his skillset, he has the game to back it.
He is a quick decision maker, quality passer, excellent spot-up shooter and you are going to struggle to stop him if he decides to drive to the rim, with his array of lay-ups able to beat the best of defenders. Much like Tom Cowie, I am most excited to see how he fits into a system where he doesn't always have the ball. Will he take another step forward showing his passing abilities? Or will he get lost having to play off the ball a lot more?
Now he has the opposite problem to Shalom, as I don't think he has too much more to grow. Although he may be able to switch on D in New Zealand I always look long term for these players. Will he be able to switch on too much bigger wings in the US College scene, I have my doubts. He will need every bit of that hustle and heart he has shown to prove to the US that he can lock down the best of them.
Mitchell Dance
The most obvious choice on this list the closest to the complete product, Mitchell Dance has it all. He is a tall, athletic swingman who can score in every form. He has a sweet jump shot and is able to comfortably step out to the three-point line. He has the physical tools to drive inside score with lay-ups, dunks or calmly absorb contact and head to the line.
With great length and quickness, Mitch can Dance with the best of them. He moves his feet well making him very difficult to blow by and he has a spring in his step so watch out for those blocks.
Then you have the intangibles, this kid shows up when you need him most, just look at his performance in last year's National Final. Mitch put on a show in the national final scoring 26 points to go along with 10 rebounds and not that it needs it but to make this more impressive he was going up against Breakers Development player and St Marys commit Dan Fotu. Right from the get-go Mitch looked super comfortable, not letting the pressure get to him as he consistently countered anything Rangitoto threw at him. Oh and Let me remind you he was only in year 12!
With another summer to grow and develop his skills, it's fair to say I am bloody excited to see what Mitch delivers in 2018.