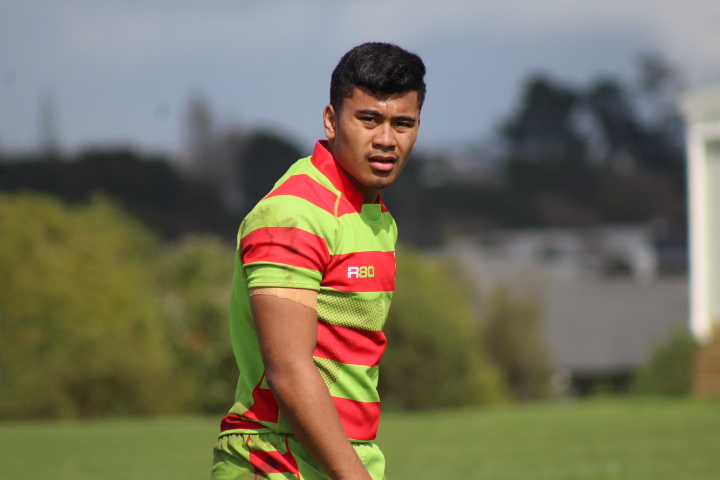 The Blues Region is always going to be strong and always going to have a lot of talent to reload when there are injuries. For most years the Blues Region will have some of the best players around the country and this is no different because they stacked in pretty much every position. I have selected players from last years performances and what I think they will do this year. This year is actually a very different looking squad from most of the other years. This is who I have selected and this is just the Pre Season selection and will do one before the Blues actually select theirs this year, so here it is for now.
The Blues could end up with 2 NZSS players that will wear the Black Jersey's as Prop's come the end of the year. Tamati having already done it last year and Saula Mau should get his shot this year after  making the Barbarians last year. Tamati a mobile Prop that knows his running lanes, knows how to make change to the game when hitting up the ball, plays good defence and getting better and better with every scrum that he packs down. Saula a "Monster" that enforces a lot of physical pain in waves as he is very active around the park and gets through a lot of work. Zyon Holo and Crusader Faletagoai are also some very big dudes but play a different style of rugby and have different talents to offer their squads. Zyon kind of plays a loose game and picks out tacklers that he knows he can smash out of the way and make a break for his team so they can get down the field smarter. Crusader on the other hand play this very close to his body and is a grind it out player that smashes through double tacklers and gets that leg drive going. Mills Sanerivi has converted over to Hooker this year and looks to set himself up in that spot and try push for the higher honors and that "Black Jersey". Sam Rainger is right there behind him and I think that Sam also could be that second or 3rd best Hooker in the country and could get his look into the NZSS team himself.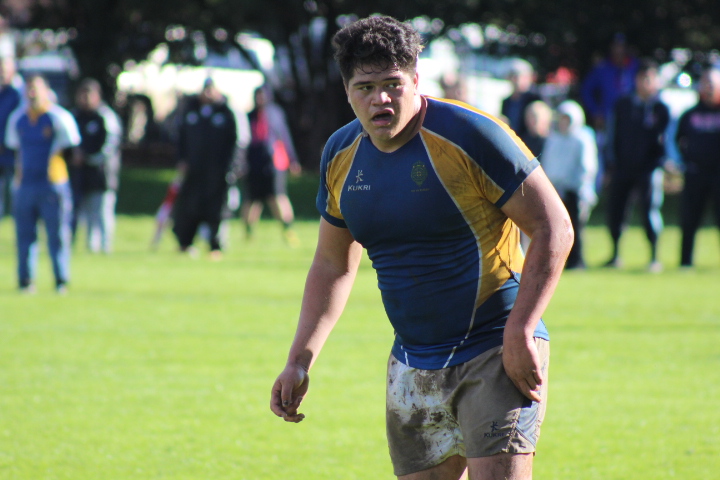 Simon Parker has moved from Otamatea College down here to the "Mighty Waikato" to strengthen up his game as well as the St Peters School in Cambridge. Even though he is still down here I'm very sure the Blues will keep him in their "Books" and have him come back to the U18 Blues Squad, because your not just going to let talent slip because of where they schooling, if the Blues let him go then Im sure the Chiefs and every other Region should jump at him too. Simon's a hard working Lock Blind Side that is very physical, very busy, very aggressive and a leader on the field. I would pick Simon and MAGS Lock Tomislav Baker to go into the other position and add that hieght and length to the team and make a difference come line out time. Tomislav a true grind it out Lock that I think could have a strong year and really show selectors what he can do. Braedyn Collins from Rosmini College was more of a Blind Side then a Lock and so I put him on the bench really as a cover but he could also start along side Simon. Rob Rush and Braedyn will also have their picks of which way they will also be played when it comes to Blind Side but I put Rob in on the starting for now. Rob I think in the long run is not a Lock and really should be a Blind Side/No.8, his hard work around the field and in the rucks sets him up for open field runs on the ball return and because of his speed and quickness I think he fits that role. The Open Side position was real hard to select but went with two players that I thought have had the long yards in the game and the years in the 1st XV and so for me it was with Likau Alatini and Sam Fonua. Both these players are very hard working players and do play differently in a way because I feel Likau is faster around the field but Sam stronger over the ball. I was real close to having Mateo Taisini and Cam Church in this position too and I dont usually name who missed out but these two were the last to come off the list and I think both their games are developing really well and we could see them two picked ahead of the ones I picked. Terrell Pataia is a no brainer and I think he will dominate this year and will show run to run why he is important to a team. Look for him to throw his name in for the No.8 spot in the NZSS team this year.
Not really that hard with the Half Backs no real explanation because Taufa is one of the best in the whole country and Tom was a Blues U18 last year and  with an older back line  returning for Grammar and a very stacked one at that, Tom will have the talent around him to show selectors what he can do with great talent (Don't Assume that easy either). The 1st 5/8's I went with were Tevita Hala and Cory Evans, both very good leaders in their teams and get the job done so that their teams are moving forward. When you watch Tevita he plays to the line drawing in the first few defenders which helps his runners get a wider gap and off balance tacklers. Tevita has a very good short kicking game which he uses at great times and moments that dose change them game flow. Corey has been out for the 2017 Season but know that he does have that ability to come back and be a winning factor for his team. Corey an even bigger player coming back as he was Year 11 when he started for Grammar, is going to make an even bigger difference to the way his team plays and with his breaking of the line I can see a lot of tries this year off his efforts.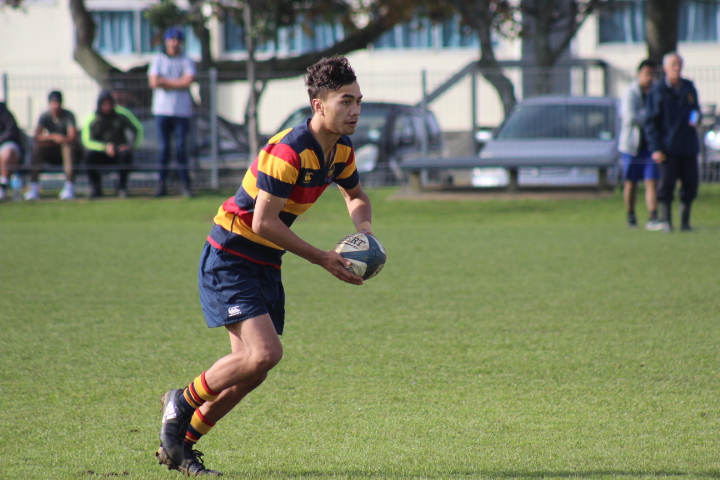 I got word that Matthew Timoko might have left to Canberra for League but when I get told by him or the Coaching Staff then I will stop mentioning him but he's just too talented not too right now. Matt I think could make NZSS this year and really throw a lot of worry in the minds of the Union boys in that same position. Matt is such a physical runner and hard to stop and then put down. I think his pairing with Simeon is the best in the country and they will run over most in their way. I think Simeon is going to have a big year and really show his talents and I think can be a name in that hat of NZSS midfielders for 2018. He creates so many opportunities for those around him and it come from his foot work, ball fakes, even a fend or two but can give the pass too. There is a lot of times when you see a try scored it will most likely come through something he has done. This is why I like these two together and if Matt has not returned that changes a lot for this team but lets hope for the best. Back 3 is all speed really, and returning the kicks for long down field runs and tries was the main aim for this group. Aidan Morgan is the next thing coming through and I think could be someone to watch for this year and seeing how far he could go because NZSS always take a few Year 12's and I think he'll be one of them. I got Eric Ah Hing coming from the bench who does the same thing Aidan does and so nothing really is lost and Eric knows how to return a kick and then some with how hard he hits the line. Tyrique Renata a dude I always talk about because teams "Sleep on Him" and he can produce at any time and really embarrass these teams out here. Really Tyrique should be in an 1A squad and I bet would be starting too. Caleb Leef has moved from Rangitoto College to Takapuna GS and should really add a lot of offence to that team and great defence too something that they dont say when talking about Caleb. This Back 3 gives you line breaks, extended plays and scoring something every team needs.