The World School Festival held at Paarl BHS to celebrate 150 Year's making it one of the oldest school in South Africa 1868-2018. The date is coming up quick and it kicks off on the 3rd-7th of April and from the list of teams attending they have some strong schools I just wish for one I could be there but also that Otago BHS and Hamilton BHS could have also went. New Zealand has 2 teams going over as you guys have been hearing for awhile them being Christchurch BHS and Napier BHS two school that will both be in that No.1-12 Ranking in the country so we have some great school's going out there for us.
The fixtures for the Tournament have come out and both Napier BHS and Christchurch BHS have both got 2 games each which are very very strong teams to go up against. If you want to follow the Tournament go onto mycomlink.co.za where my mate Steven Richie will keep you up to date and in the loop of whats going on the whole time. So here is the teams list that are going over for both team and then I'll put up who they are playing and the teams Rankings for this year  and just my thoughts of some of the players both teams will be going up against.
Napier BHS 
Tuesday 3rd at 2:30
vs (14) Boland Landbou
Friday 6th at 5:30
vs (6) Monument
Morne Brandon Hooker  (Monument HS)
Stephan Le Roux Lock   (Monument HS)
Izak Esterhuizen Flanker   (Monument HS)
Franco Schutte No.8   (Monument HS)
Napier BHS have a very good game against Boland who I think should give them a big push around but I still think that Napier BHS will win. Boland did pretty good last year but they are not a team with threat or shouldnt be anyway for Napier BHS. I think this first game should be a good chance to play younger talent in the second half after a lead which they should get in the first half. Once the second half roll around they need to give the starters some rest because Monument is going to be the harder game for them. A really good forward pack is what Napier BHS need to go against and Monument have one of the best forward packs in the country. I have written about No.8 Franco Schutte already because he was one of the players I really liked last year and he is not one to play with because he is very explosive and smart. Morne Brandon needs to be watched for and that battle with Morne and Tyrone Thompson would be a massive one to see in person. Izak Esterhuizen I think will be in at Open Side and so the fun of watch Izak and Franco go against Sam Henderson, Luke Russell and Connor Wadley is going to be real physical with heavy hitters and just a grind all day.
Franco Schutte No.8 (Monument HS)
Big dude he is and with his runs off the back of the scrums really well and does get some meters. He has a lot pace to him over the first 4 steps which is why if you see him lining up for the ball take him early to the ground. He is a very active player and talks a lot making sure that everyone is in the right place on defence. He makes some really solid tackle around the rucks and does put in the work before moving out wider on defence. Monument should be pretty good this year with  Morne Brandon at Hooker, Stephan Le Roux in at Lock, Tristan Dullisear at Blind Side that forward pack should be strong.
Napier BHS Roster
Tyrone Thompson
Patrick Teddy
Manaaki Aranui
Jayden Walker
Hayden Davis
Fergus McKinnon
Josh Gimblett
Oskar Lynch
Tiaki Fabish
Frank Lochore
Rob Slabberkorn
Connor Wadley
Sam Henderson
Luke Russell
Angus Kilmister
Treyah Kingi-Taukamo
Pereiha Hubbard
Henry Williams
Kegan Christian-Goss
Leo Thompson
Jack Sheridan
Qunta Tawhai
Caleb Turner
Harry Devine
Jayden Stok
Kitiona Ta'a
Max Anderson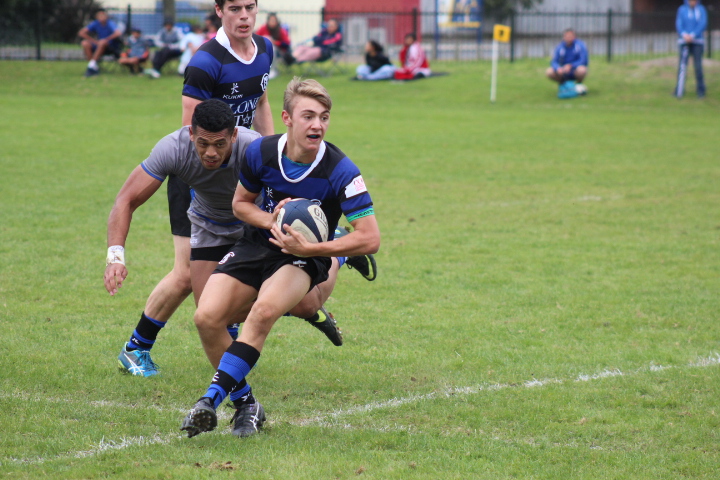 Christchurch BHS
Wednesday 4th at 7pm
vs (1) Grey College
Herman Agenbag Prop (Grey College)
Ross Braude Halfback (Grey College)
Richard Kriel Center (Grey College)
Wycliff Vlitoor Center (Grey College)
Saturday 7th at 5:45
vs (2) Paarl BHS
Noegh Hayward Center  (Paarl BHS)
Evan Roos Flanker  (Paarl BHS)
Louwen Horn Flanker  (Paarl BHS)
Emile Van Heerden Lock  (Paarl BHS)
Adrian Alberts Lock  (Paarl BHS)
Allister Williams Hooker  (Paarl BHS)
Roubert Bester Prop  (Paarl BHS)
Christchurch BHS have definitely got the two hardest game in the Festival and that second one against Paarl BHS is going to be real hard to bounce back from after the first up game against Grey College. It's not hard to see that Grey College is the best in the country when they have two of the best Midfielders in the country and I even wrote about Wycliff Vlitoor who I think will be at 2nd 5/8 and will go up against Tahu Kaa which will be an interesting watch and also selectors. Both selectors for NZ and SA Secondary Schools should take notes cause both guys could end up making the Secondary Schools for their countries. Richard Kriel I think will be a good test for George Harding who I think will start as well for Christchurch BHS and will give him a test on what its like to play one of the best in the country. Now onto the Paarl BHS game I am actually picking Paarl BHS to win this one because even though I think the Christchurch BHS backs are better the forwards this year are just to young and Paarl BHS have at least 3 quality SA U18 players in that forward pack and Adrian Alberts is one that will give them trouble and then there is Emile Van Heerden who is also a big kid and just having Allister Williams and Roubert Besterin the front row is just to much. I think Christchurch BHS will hold them for a good part of the game but not the whole lot. Corban Harding will need to work overtime at No.8, Louie Chapman should be the one to take over this game as well.
Wycliff Vlitoor 2nd 5/8 (Grey College) 
A very good crash ball player that is very explosive and very physical that it is not easy at all to  put him down. Wycliff has very good timing when it comes to plays that are called for him, he knows how to get himself ahead of the defence and force them to get confused with who they are marking. The quick footwork gets him in and out of gaps and really starts to bend the line and break it, also he can goal kick as well which just adds to his skill set. They have another player De Wet Marais who was a Lock last year but is talked about making a move to Open Side which would be a massive move for the team adding a lot of bulk and length to the forward pack.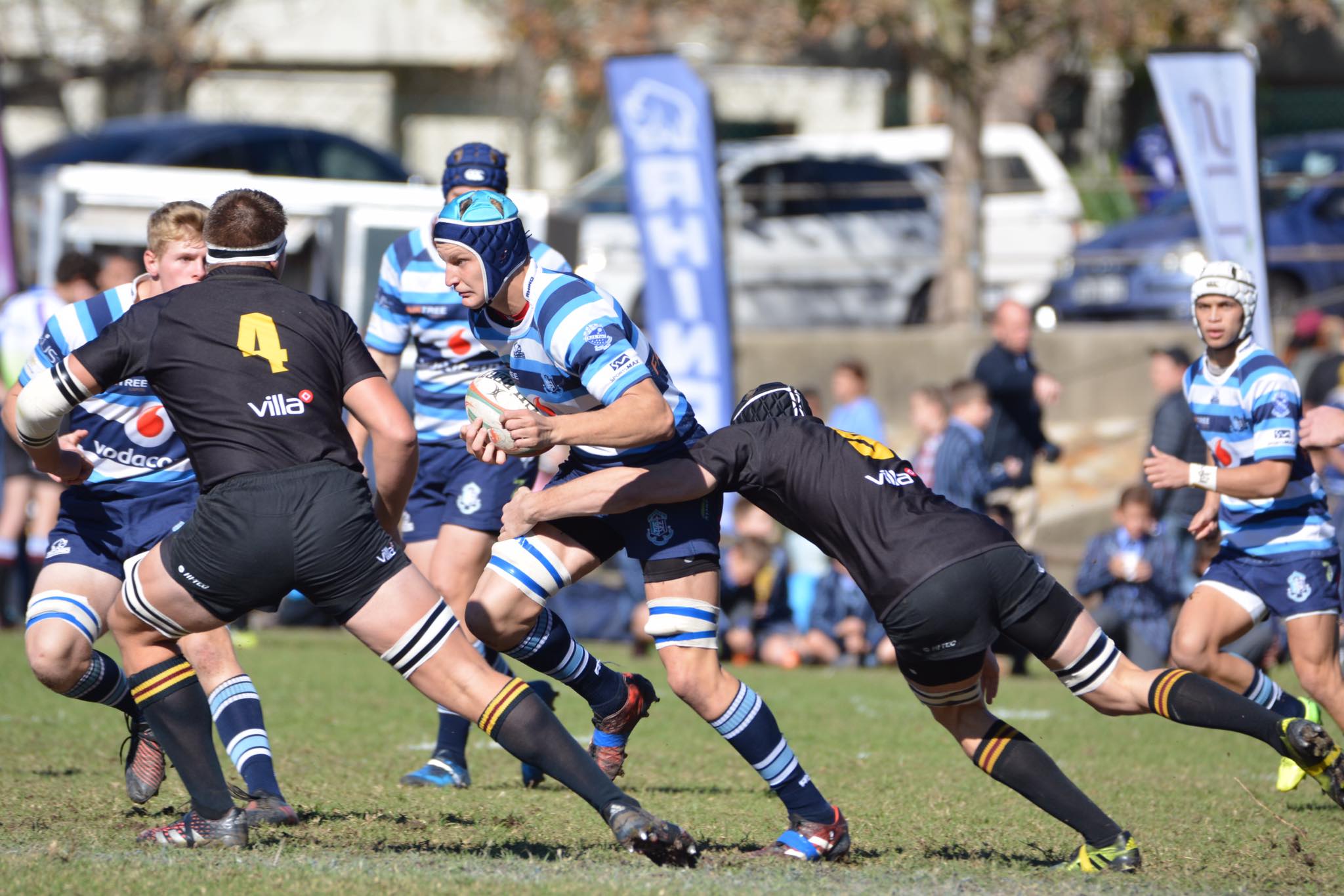 Adrian Alberts Lock (Paarl BHS) 
A very tall and talented Lock coming out of Paarl BHS and a player that I got to see in person but also followed when they left NZ. Adrian grew a lot over last year and made the most of his time on the field. I felt he started to see his role in the team and then played within those boundaries. I began to see him around the rucks, supporting the runners and then being the first guy to clean out the rucks, he tackled more and also tackled with purpose which made me see he found his place in the team. He was very strong in the line outs even on defence and can see him getting better this year as well.
Christchurch BHS Roster
Ben Reid
Ben Lopas
Luke Timms
George Roysmith
Clayden Paranihi
Jaxson Abraham
Sam Taylor
Josh Taula
Mitch Hay
Cameron Henderson
Lewys Francis
Sam Caldwell
Taine Lanyon
Corban Harding
David Ni
Louie Chapman
Max Hughes
Brandon Prinsloo
Cullen moody
Ollie Lewis
Tahu Kaa
George Harding
Hamish Gray
Sean McKeon
Ryan Barnes
Brigham Riwai-Couch