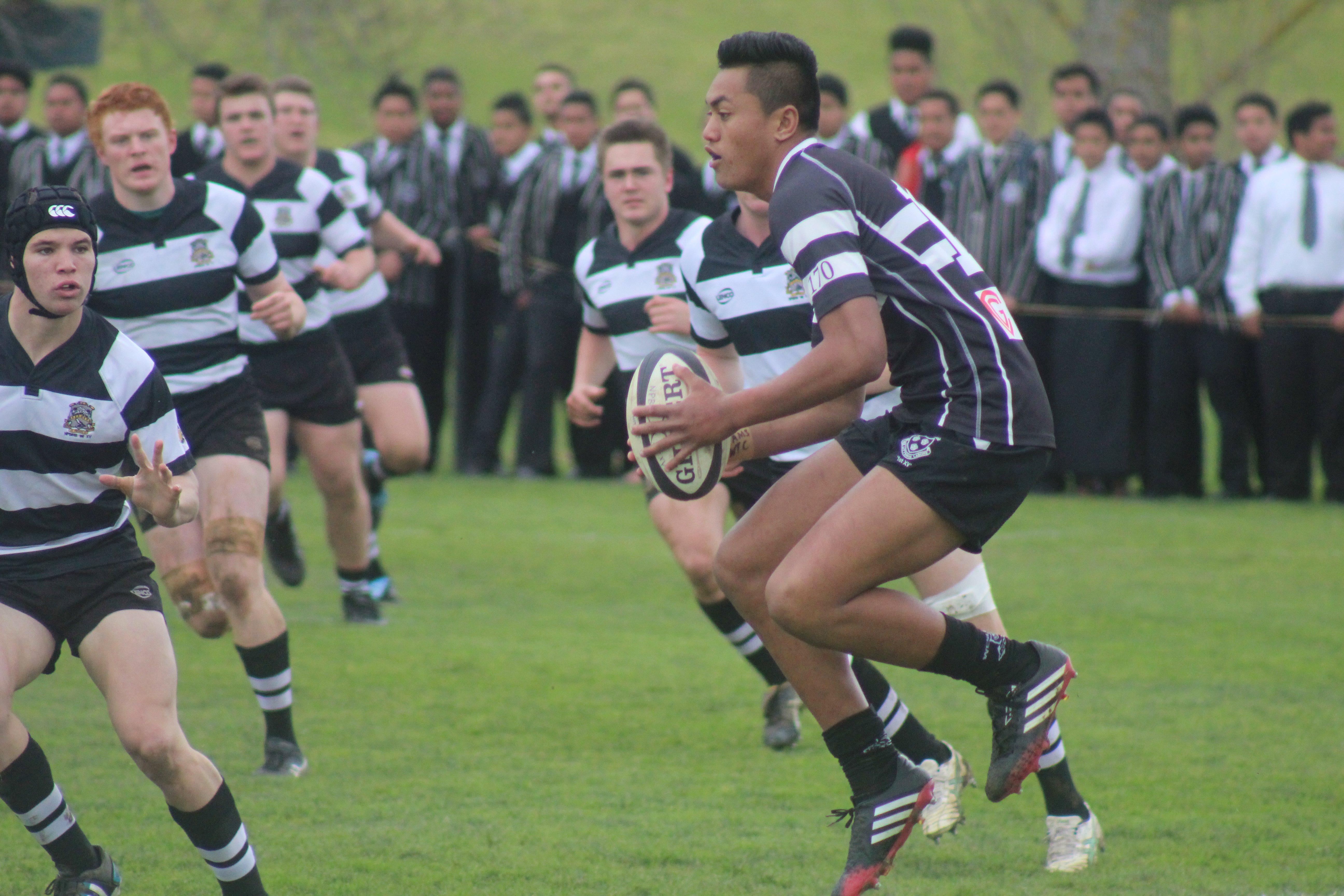 Traditionally one of the best 1st XV Schools in NZ history with 4 National Titles to their name. One of the Greatest Players of All Time RIP Jonah Lomu came out of this Rugby Program as a No.8. There have been so many international players come from this School and just standing in the school "Cafe" looking at all the Jerseys on the wall, is like seeing history. In the days of their dominance school songs and chants covered the field and you could hear it in your changing room as you took to the field. Wesley College has been one of the most Legendary schools in New Zealand history.
My goal for this is only to do the best of Wesley team from 2013 – 2020 and yes I will be missing big time names. Guys like Seilala Mapusua, Nepo and Casey Laulala, Sekope Kepu, Stephen Donald, Sitiveni Sivivatu, Charles and Siale Piutau, Ezra Taylor, Hale T-Pole, Karl Tu'inukuafe, Augustine Pulu and on and on. This is "My Top 200 Era Wesley College Team.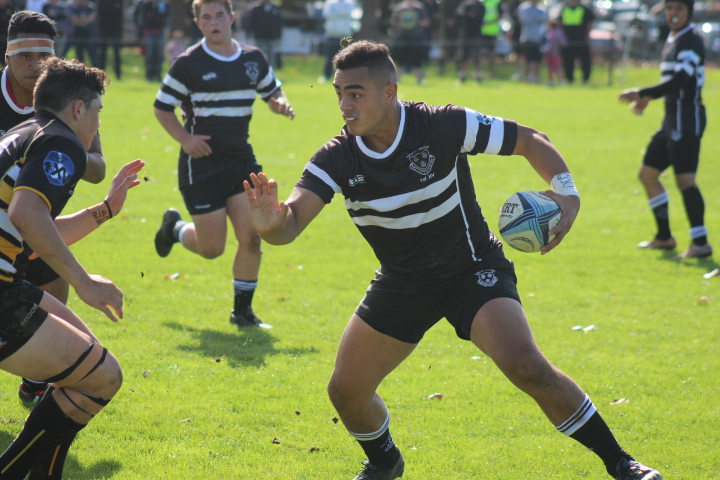 My Wesley College Team
1.    Jared Adams – 2014
2.    Zuriel Togiatama – 2016
3.    Sue Asomua – Barbarians 2016
4.    Winston Folau – 2020
5.    Tupou Vaa'i – NZSS 2017
6.    Alfred (A.J) Hunkin – 2013
7.    Thor Manase – 2019
8.    Fui Asomui – 2016
9.   Jonathan Taumateine – 2014
10.  Adam Wetere Pompey – 2016
11.  Isi Falekaono – 2016
12.  Gene Te Amo – 2014
13.  Prince Saumani – 2016
14.  Tevita Ofa – 2019
15.  Larenz Tupaea – 2018
16.  Daniel Sinclair – 2013
17.  Josh Twidle – 2014
18.  Irirangi Taniere 2018
19.  Callum Adams – 2013
20.  Simione Ofa – 2018
21.  Ronan Lawrence – 2018
22.  Tom Ale – 2016
23.  Nicholas Nasila – 2018
I have a few favourites coming out of this school with Jared Adams and Jonathan Taumateine being the first players I was a fan of. Jared Adams was a Beast with the ball running such good lines and was so explosive that he was breaking the line all the time and for good meters. Jonathan was so fast at getting to the ball and moving the ball along that the forwards were smashing through with almost every run. Adam Pompey was another one that I thought was such a big time talent and he moved to the NRL after and was still a very solid player. I remember seeing him in U15's and how easy he made things look and being smarter than everyone on the field. The twins Sue and Fui Asomua were the same as U15 players and it followed through into 1st XV. Just very hard working smart players that were leaders in the team. I thought at one point that Fui should have moved from No.8 into Hooker and I think he would have really shined. Sue was selected to the NZ Barbarians team and was just killing it on the field.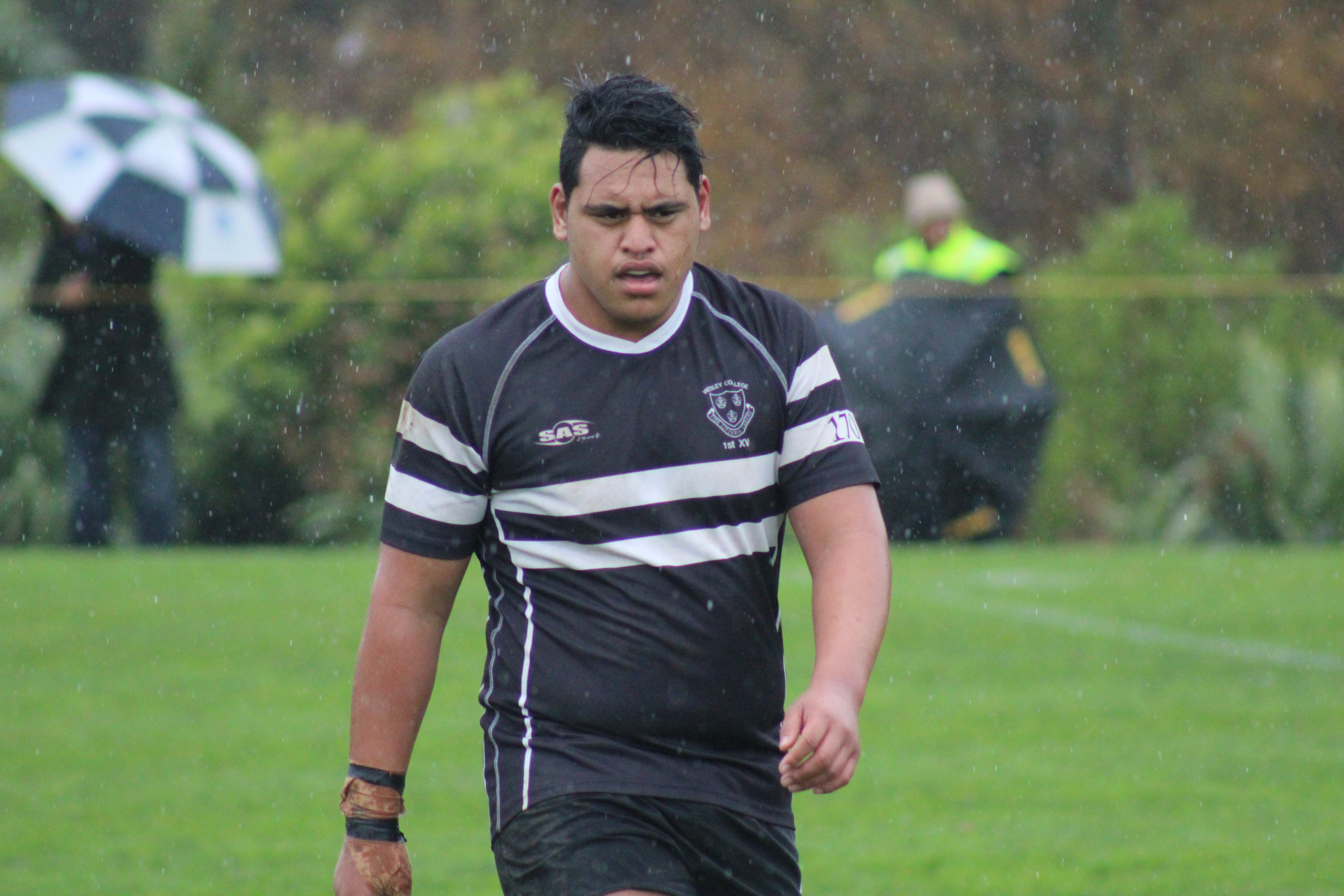 Their backs have really showed what kind of talent the school can produce with guys like Isi Falekaomo who would put on a highlight every single game. His skills getting through or around players was so cool to watch and the way he did it was always different. Even when it came to the Chiefs U18 game against the Blues U18 he stood out. Prince Saumani at Center was always a hard player to bring down and also to contain because he was strong but also had quick foot work and would get an edge on defenders and beat them. Larenz Tupaea was the same because he had so many different weapons that he would chip over you, get around you with speed and foot work, get you caught up and beat in a draw and pass AND he had a really good kicking game.
Thor Manase last year was ripped off and was in the Top 4 Open Side in the Country and should have at least made the NZ Barbarians. Even in his short time on the field against the U18 Crusaders he came on and made immediate impact, after an injury even. AJ Hunkin a tough guy no non-sense player that was so solid on defence, that you could see guys take a few seconds to get up after he hit them. Winston Folau from last year was like that as well where he was a real heavy hitter and solid in the scrums and was great for the front rowers. Zuriel a big runner with the ball had that go forward skill and was always fighting for that extra meter a strong leg drive. I think that Zuriel and Daniel Sinclair were both very solid but brought different ways to play the same position.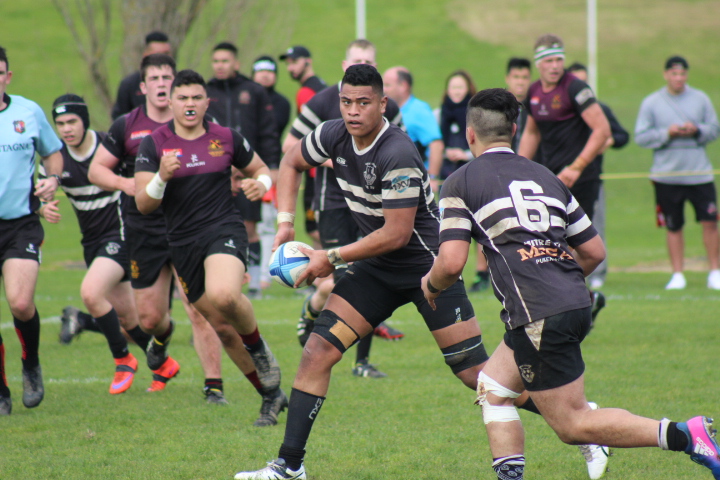 Tupou Va'ai is the best of them all and was unlucky to not be a two time NZSS player but should have been. Tupou was very you wanted in a Lock because he was 6'7, solid build, strong, hard working, Athletic, get on defence, passed the ball very well after contact with the offloads and a great leader. I would think that he would be one of those players that will be a Chief player in a few years and then maybe even have his name in the AB conversation, he is just that talented. Tupou will be a player that will go down as one of the best Wesley College players based on their 1st XV Career.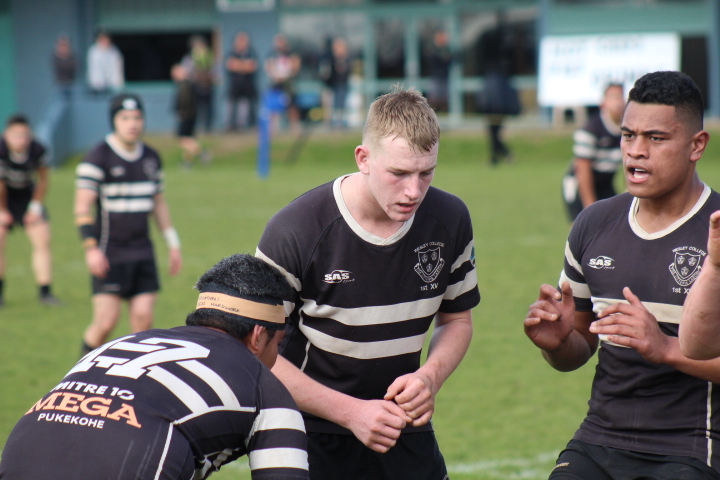 Coaching Staffs Pick
1. Jarred Adams- Chiefs U18s 2013-14
2. Zuriel Togiatama- Chiefs U18s 2015
3. Suetena Asomua- Barbarians 2016
4. Callum Adams- Chiefs U18s 2013
5. Tupou Vaa'i- NZSS 2017 (Captain)
6. Ofa Talakai- Chiefs U18s 2016
7. Thor Manase- Chiefs U18s 2018-19
8. Fuefatu Asomua- Chiefs U18s 2015-16
9. Jonathan Taumateine – Chiefs U18s 2014
10. Adam Pompey – Chiefs U18s 2014
11. Isi Falekaono – Chiefs U18s 2016
12. Gene Te Amo – Chiefs U18s 2013
13. Prince Lafaele-Saumani – Chiefs U18s 2015
14. Fa'aiu Paeinu – Chiefs U18s 2014-15
15. Tevita Ofa – Chiefs U18s 2019
16. Taane Beach – Chiefs U18s 2018
17. Te Puia Luteru – Chiefs U18s 2013-14
18. Junior Toluta'u – 2020
19. Brent Tucker- 2017
20. Victor Beach- Maori SS 2017
21. Ronan Lawrence- 2017
22. Tom Ale- 2016
23. Larenz Tupaea – Chiefs U18s 2018