I love doing this and love to cover anything that has to do with High School Sports and so SKY Sports putting on games is great. Every year they have very good coverage of what talent we have around the country and its great that kids get seen which gets them more opportunities which is what I am all about and why I do this. However I always wonder how the go about selecting games they want to televise and what kind of info do they get or what info do they use to select the games. For me personally there is more then just the 1A and Super 8 and there are plenty of other GREAT match ups that we could see and that the public would be very interested in watching. There will be other games that have history, talent, tradition and a trophy as well and so I think that there are other games they could have televised outside of the normal Kings College vs Auckland GS.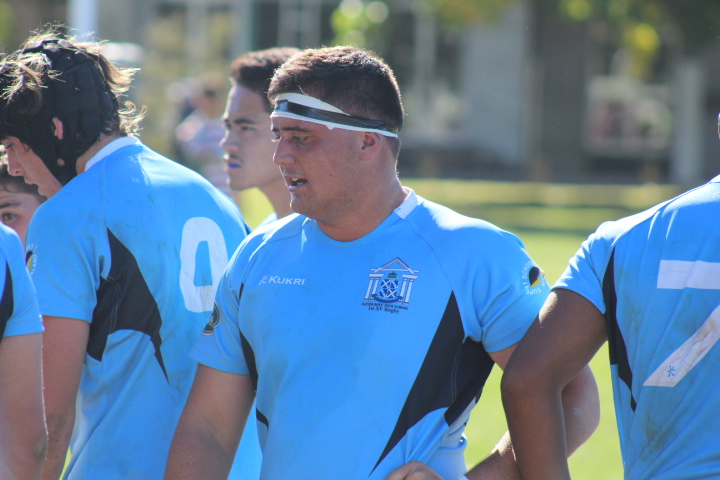 So there are some games that I really like on this list which I will post up at the bottom. The New Plymouth BHS vs Francis Douglas MC is going to be a massive game this year with both teams very strong and heavy with talent on both teams. I think this game could be one of the best games this year. I am so happy they are playing the Otago BHS vs Southland BHS and this is a game that should be on every year because of the Region and importance of the game to the Top 4 picture as well. After seeing Tauranga BC in action over the last few days I really like them a lot and underestimated them and the talent they have as a team, so the game against Rotorua BHS is going to be HUGE!! Not only for the Region but for the Super 8 standings and for the Chiefs Region which I still think is the hardest in the country. I love the Silverstream vs Town game that they are playing on TV another Traditional that I think should be a year fix because of the history, yearly talent and back story. One thing I do love is that the NZSS team will be playing here in Hamilton after 2 years in Australia, I was actually going to be saving my coins to go see them in Aussie if they were there again this year, so thank NZ Rugby.
This is SKY Schedule and what games they are doing this year and I have put under it the games I would have showed that day or throughout the week. My suggestions are just my thoughts and what I WOULD HAVE done if I could televise it and those that want to help me and actually put up the money and making these games happen hit me up or I can go back to just dreaming I could do it.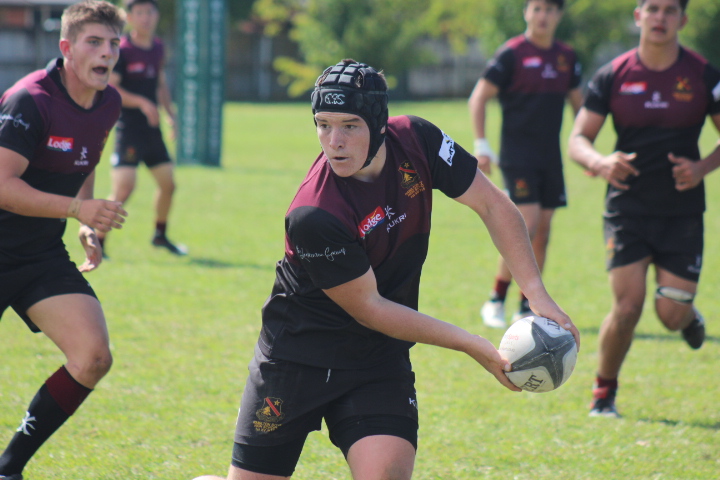 The 2019  1st XV Rugby SKY Sport broadcast schedule is as follows:
Wed May 1st:
My Picks –  Francis Douglas MC vs Palmerston North BHS 
Sat May 4:
SKY – Takapuna Grammar v Massey High School
My Picks – SIlverstream vs Hastings BHS, De La Salle College vs Tangaroa College, Kelston BHS vs Sacred Heart College
Wed May 8:
SKY – New Plymouth Boys v Francis Douglas
Sat May 11:
SKY – Rangitoto College v Takapuna Grammar
My Picks –  Sacred Heart College vs St Kentigern College, Gisborne BHS vs Silverstream, Grinter Cup Rotorua BHS vs Wesley College, Hastings BHS vs Scots College 
Tuesday May 14th
My Picks –  Kings HS vs Otago BHS 
Sat May 18:
SKY – St John's College (Hastings) v St John's College (Hamilton)
My Picks –  Nelson College vs St Bedes College, Francis Douglas MC vsSt Paul's Collegiate, Whangarei BHS vs Manurewa HS, Auckland GS vs Kings College (Another Chanel has the rights) 
Tues May 21st:
My Picks –  Auckland GS vs New Plymouth BHS 
Wed May 22:
SKY – Southland Boys v Otago Boys
Sat May 25:
SKY – King's College v St Kentigern College
My Picks –  Massey HS vs Manurewa HS 
Thurs May 30:
SKY – Christchurch Boys v Christ's College
Sat June 1:
SKY – Westlake Boys v Rosmini College
My Picks –  Kings HS vs John McGlashan College, Rangitoto College vs Massey HS 
Thurs June 6:
SKY – Rotorua Boys v Tauranga Boys
My Picks –  Hamilton BHS vs New Plymouth BHS
Sat June 8:
SKY – Wesley College v Rathkeale College
My Picks –  Gisborne BHS vs Napier BHS
Mon June 10:
SKY – Timaru Boys v St Andrew's College
Sat June 15:
SKY – Napier Boys v Hastings Boys
My Picks –  Christchurch BHS vs Nelson College, Rotorua BHS vs Gisborne BHS, Shirley BHS vs St Andrews College
Sat June 22;
SKY – Hamilton Boys v Rotorua Boys
My Picks –  Kings College vs Sacred Heart College, Francis Douglas MC vs Wesley College, Hastings BHS vs Gisborne BHS
Sat June 29:
SKY – King's College v St Peter's College
My Picks –  Gisborne BHS vs Napier BHS, Hastings BHS vs Rotorua BHS 
Sat July 5th
My Picks –  St Kevins College vs Waitaki BHS 
Sat July 6:
SKY – St Paul's Collegiate v St Peter's School Cambridge
My Picks –  Christchurch BHS vs St Bedes College 
Sat July 20:
SKY – Wakatipu High v Dunstan High
My Picks –  Kings College vs Palmerston North BHS
Sun July 21:
My Picks –  Westlake BHS vs New Plymouth BHS 
Wed July 24:
SKY – St Pat's Silverstream v St Pat's College
Sat July 27:
SKY – St Bede's College v Shirley Boys
My Picks –  Kelston BHS vs St Kentigern College, St Peters College vs Auckland GS, Napier BHS vs New Plymouth BHS
Wed July 31;
SKY – Palmerston North Boys v Napier Boys
Sat Aug 3:
SKY – Christchurch Boys v Rangiora High School
My Picks – Hamilton BHS vs Hastings BHS, Auckland GS vs St Kentigern College, Sacred Heart College vs St Peters College